The design, research and development teams at Croom Concrete are leading the field in a revolution in livestock management and husbandry.
Caring for animals is a skilled occupation, and it is also labour-intensive. Any development that can reduce the manual labour involved will be seen as a welcome improvement, not only by the staff on the ground but also by financial planning departments. Mucking out, that heavy and dirty work involving wheelbarrows and pitchforks, is hardly ever seen now in any but the smallest establishments, and few, if any, stockmen and women regret its demise. Carefully designed cattle slats, which are in any case more comfortable for cows than a wet and dirty straw on solid flooring, allow slurry to drain into channels below the beds, and all that is required by way of hygiene is a quick and simple wash down with a hose and broom. Cattle slats are the major component in the suspended floor system which is now found in almost all cattle housing, and they combine with Croom's excellent slurry channels and effluent storage tanks to manage and control slurry, effluent, and dirty water.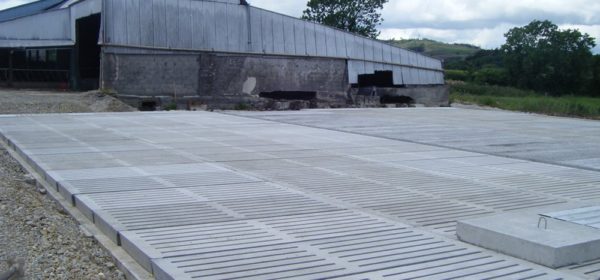 Croom's cattle slats are dry cast and incorporate ground granulated blast furnace slag. The dry casting gives a better grip for a cow's hooves, and the slag (GGBS) increases both the strength and the durability of the slats. Wet cast slats tend to wear over time, and the surface can lose its grip; farmers were having to chisel grooves into them, which caused chipping. Steel cattle slats, which were in favour for a time, proved to be less comfortable, as well as offering little or no grip.
Croom's cattle slats are designed to comply with BS8110 (EN2 1992, Eurocode 2).
Croom's research has indicated that the ideal dairy cow slats are for a grooved standing space of 160 mm – 175 mm. Anything less than 160 mm leads to discomfort. The spacing between the slots needs to be 38 mm – 43 mm to allow for adequate drainage of slurry.
The research that has been carried out in this field has more than animal welfare benefits. Slurry heel and digital dermatitis are certainly uncomfortable and unpleasant for the cow, and lead to an increase in veterinary expenses, but a dairy cow in good health and living in comfortable conditions repays her care in increased milk yields.
Animal welfare is not only strictly regulated throughout Europe; it has considerable significance in the field of public relations. Any enterprise involved with livestock that falls short of expectations can expect unwelcome media interest, followed almost immediately by serious reputational damage. There is no area of animal husbandry in which this is truer than in that of dairy and beef cattle. The provision of safe, hygienic and comfortable housing is probably the most important aspect of welfare.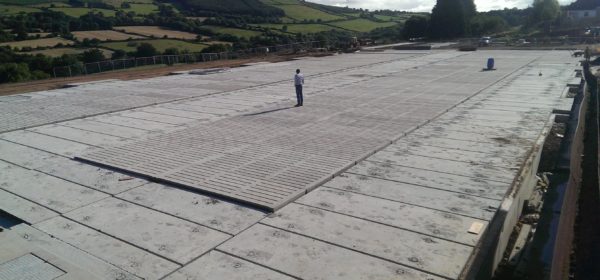 Concrete is the ideal building material for almost any form of animal housing. With its smooth, dense surface, it is simple to clean, virtually impervious to corrosion, durable, strong, and safe. Milking parlours, where hygiene is of paramount importance, could hardly be constructed of any other material. Croom's designs minimise labour, optimise animal comfort and welfare, and are flexible enough to suit almost any layout in dairy farms large and small. In the fairly recent past, the construction of a milking parlour floor was a huge undertaking, involving weeks of work in digging, laying hardcore, shuttering, pouring and curing wet concrete. Now, with Croom's precast concrete system, the various units involved in the flooring for parlour construction are manufactured in carefully controlled conditions off-site and are assembled in a fraction of the time that would previously have been seen as possible. Furthermore, Croom's milking parlour floors conform to the regulations that govern, not only building safety but also cattle management throughout the European Union. The regulations governing slurry and effluent control and storage, and the legal necessity to prevent run-off, not just of slurry, but also of soiled water to avoid pollution, apply just as stringently to milking parlours as they do to cattle housing.
Croom's cubicle beds are also designed with animal welfare in mind. Dry and clean, with non-slip surfaces, cows can stand up and lie down without discomfort or difficulty. A favourite with stockmen and women, they are simple to wash down and require minimal manual labour for optimal hygiene.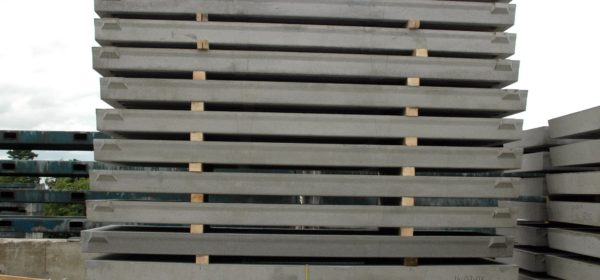 Calving and lambing pens, where good veterinary practice demands cleanliness, are now almost always constructed of concrete, although lambing pens will probably utilise one of Croom's excellent designs in moveable walls.
These are proving invaluable in the livestock industry, where buildings may have to serve a multiplicity of purposes throughout the seasons. Croom's A-walls can turn an open barn which has housed cattle through the cold weather into lambing pens for the spring, into crop storage bays at harvest time, and even into temporary compartments for materials and displaced soil when building projects are underway. Then, when winter approaches, the walls can be dismantled and stored until they are needed again, and the open barn is once again ready to over-winter cattle. A-walls can be bolted together using their clever external fixing points, and then unbolted and re-sited, and all this can be done by semi or unskilled labourers using normal farm machinery.
Concrete feed troughs are not only labour saving, but they are also proving their economic value in spoilage reduction. Croom's troughs come in three shapes; J, L and U, and this versatility ensure that the right trough for the purpose can always be found. Adult cattle, juvenile stock and calves can all be accommodated, with the correct height of trough for their comfort. Croom Concrete's feed troughs have a smooth internal face, with a curve, so there are no corners in which feed can be trapped, and wasted. They are simple to install and to move later if necessary, as spacings have been provided for forks, and their end panels can be lifted out to allow for easy cleaning. The edges are of the optimum height to prevent treading, and so wastage is minimalised.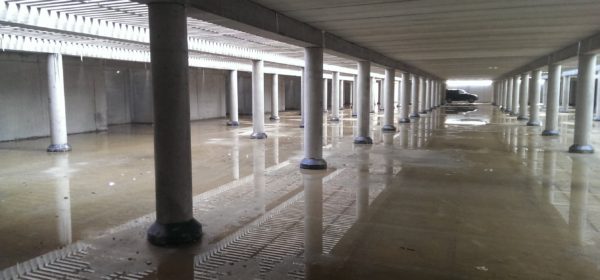 The safety of livestock, whether housed or free, is a matter of considerable importance, and it is now very unusual to see a herd of cows moving along a public highway. Cattle that need to travel from one area of a farm to another, and to traverse a road in the process, are now usually required to use an underpass or expensive and inconvenient lorries. Not very long ago, the installation of an underpass would have imposed a considerable financial burden on the farmer, but with Croom Concrete's box culvert range the project is greatly simplified. These box culverts are strong, durable, and virtually maintenance-free, and the installation of a cattle underpass to provide the complete separation of livestock and traffic takes far less time than was the case when the entire structure had to be built on-site. Croom's precast concrete box culverts come in a range of sizes, and a farmer who needs a safe transit passage for his livestock might also consider when planning the project, whether heavy farm machinery could use the same underpass. The box culvert units would need to be larger, but the same efficient and economical system would be used; the units delivered to the site ready for installation by a team of experienced and qualified experts, minimal disruption to traffic, and a safe, durable and convenient livestock and machinery movement system installed and providing huge benefits for many years to come.
Croom's customers in the agricultural business have found their high-quality products, their efficient 'just in time' delivery systems and their flexibility to be of great value when it comes to the construction of new buildings or the upgrading and improvement of existing structures. Croom works alongside designers and technicians, as well as farmers and stockmen and women, to ensure that the concrete units it supplies are of the highest possible quality and that they suit the purposes for which they have been commissioned.